Maintaining Rainwater Harvesting and Wastewater Treatment Systems: Our Commitment to Keeping Your Home Safe and Sustainable
We've been providing 5-year maintenance contracts for rainwater harvesting systems for several years now. It's a growing part of our business which now keeps many of our installers busy every month of the year. We're working all over the UK providing annual and bi-annual visits to homeowners and housing associations to make sure their rainwater harvesting systems are performing exactly as they should be. Like most things working away in the background in your home, a rainwater harvesting system works without any attention most of the time. But maintaining it is important to keep it that way. A little bit of attention once per year, by someone who knows what needs to be done and how to do it, is all it takes to keep it working away in the background, doing exactly what you want it to do.
The same is true for wastewater treatment systems. The thing is, the consequences of not maintaining a treatment plant are much higher than not maintaining a rainwater harvesting system. Both works better when maintained, no question, and you don't want either to stop working due to some sort of fault, but if there's one thing that you don't want to fail at your home, or your tenant's home, it's your sewage treatment system. Which is what makes maintenance and servicing a very important part of our wastewater treatment business.
We've recently started to set up our network of service engineers across the UK and Ireland. We carry out some maintenance of WWT systems ourselves and have some customers who have maintenance contracts in place directly with us for their treatment plants, but we don't currently have enough people in every part of the country to be able to do what's required by ourselves. So, we've started training others. We've put together a 3-level certification system for companies and individuals to become certified service partners for our treatment plants. We've already got some companies trained to level 1 in Ireland and more recently we've trained some to levels 2 & 3 in Scotland. We're very grateful to our colleagues in Germany who have recently travelled over to us to help get this training and certification programme up and running. They've started us off on the right track to get a full-service network set up throughout the UK and Ireland.
Any owner of one of our treatment plants, regardless of where they are geographically, will soon be able to find their closest service partner who can provide them with the maintenance contract or service agreement they need to ensure their treatment plant is regularly checked and is therefore going to keep performing for the long term. A new website with full details and ways for customers to register for their product warranty and make enquiries directly to our service partners, is currently being worked on and we will share information about this as soon as it goes live. It's yet another improvement in our wastewater treatment business, which you'll know if you're a regular reader of ours, it's a big focus for us right now.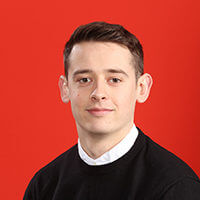 Marketing Coordinator - Based at our UK HQ in Banbury, Oxfordshire, Callum is responsible for promoting Water Management Systems, Attenuation Tanks, Treatment Plants, Rainwater Harvesting Systems and more!