Rainwater Harvesting: Do You Need a Garden-Only System or a Full Domestic System?
This may seem like an obvious question to have answered before installing a rainwater harvesting system to your home, or a new development of homes, depending on your situation, however there's more to this than you may think.
Involved in the answer to this question are several things.
If you're a keen gardener and you want to provide your flowers, plants and lawn with the best water which will keep them alive and looking beautiful for longer, then you'll want to use rainwater. A garden only system can be purchased and installed for a much lower price than a full domestic rainwater harvesting system. If you want to use rainwater but keep the investment to a low budget, then either a small underground garden only system will suit, or even an above ground garden only system. Garden systems are lower in price because they don't include an automatic mains water backup to the rainwater supply. One reason for this is to be able to use the harvested rainwater even when there is a hosepipe ban. I know they're seldom in the UK, but they do happen and if you love your plants and your garden, you know it still needs water whether you're allowed to use your hosepipe or not! If you have rainwater stored in an underground tank which can be pumped out and used in your garden via your hosepipe you can use it as much as you like (well, until you run out of rainwater!). It's possible to purchase and fit an above ground rainwater harvesting with over 600 litres of water storage for a couple of hundred pounds, even including the downpipe filter and pump, to provide water at 3+ Bar of pressure. This can be used for washing the car, watering plants and cleaning patios. It's surprising how far 650 litres can go if used wisely. It doesn't have to cost thousands to save and use rainwater.
Of course, if your budget is a little larger and you want to use harvested rainwater inside the property, for flushing WCs, supplying your washing machine and also your outside tap, then a full domestic system is what you need. The cost of which varies greatly depending on the size of the tank, the type of system chosen and whether you want technical and shiny or simple and cost-effective. Much like buying anything these days, there are gold, silver and bronze options. All three do the job perfectly well but some people want the gold option as it fits their expectations and does more than the average. Once the tank has been sized around the demand and the property to which the system is being added, as we went through in chapter one, the cost of the tank will depend on the size. Of course, if you want to keep the costs low then it's perfectly fine to use a smaller tank. Even if it's not the most suitable tank size, the calculation is only a guide. It would be better if all property owners installed a small 1000 litre tank rather than only some installing the perfect size tanks for their houses. It's your budget so you decide! After the tank, the biggest cost is the type of pump. We're going to talk more about pump options and price differences in chapter three, as it's one of the bigger decisions you'll make in relation to your rainwater harvesting system, therefore it's worth some serious thought.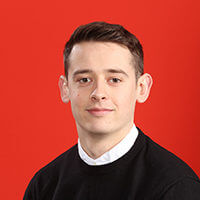 Marketing Coordinator - Based at our UK HQ in Banbury, Oxfordshire, Callum is responsible for promoting Water Management Systems, Attenuation Tanks, Treatment Plants, Rainwater Harvesting Systems and more!