Carat XXL Tank Supplied for Firefighting
If you follow any of our Company pages on social media (LinkedIn, Facebook, Twitter or Instagram), then you may have already seen these photos of the 52,000 litre Carat XXL tank that we recently supplied to a project in Loughton, Essex. Here's a little more information about the project in case we can help you with something similar…
Project: Oakview Primary School, Loughton, Essex
Customer: Southern Tank Services working for Kier Construction
Spec/Requirement: We originally received an enquiry for an open-spec, 46,000 L firefighting tank. We provided our 52,000 L Carat XXL tank, as this has a usable volume for firefighting purposes of 46,800 litres.
Timescale: We originally priced the system in early April, following which we received the order on 7th May and the tank was delivered to site on 4th June.
Products supplied: Our firefighting tanks include the connections for firefighting purposes. This includes a welded-in plastic intake pipe with stainless steel strainer and anti-vortex plate, plus a stainless steel ventilation chimney with hood and insect-proof screen, as well as an access ladder including mounting kit in the tank dome and finally a holder for the sign 'Firefighting Water Extraction Point' with stainless steel post.
This most recent project adds to a growing number of sites where we've supplied our firefighting tank system. It's a product that we plan to promote for specifications because there appears to be a growing demand and we have a good solution. If you're in this market or would like to focus on promoting these systems then please contact Flavia in our head office in Banbury and we can share brochures, PDFs and images to help you circulate information to your customers.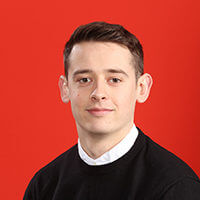 Marketing Coordinator - Based at our UK HQ in Banbury, Oxfordshire, Callum is responsible for promoting Water Management Systems, Attenuation Tanks, Treatment Plants, Rainwater Harvesting Systems and more!