Discover the Cost of Rainwater Harvesting and Its Benefits
As everyone is looking for ways to be more eco-friendly, rainwater harvesting offers a viable solution that can help the environment and save you money. It's a recycling process that is becoming increasingly popular with homeowners across the UK and in this article, we discuss how much a rainwater harvesting system costs and more.
What is rainwater harvesting?
Rainwater harvesting is the collection and storage of rainwater that would usually flow through the gutter system and into the drain. It means when rainwater falls onto the roof of a building it can be collected and re-used for various tasks around the home. In a time when it is important for everyone to be more environmentally aware, rainwater harvesting offers a number of fantastic benefits.
What are the benefits of rainwater harvesting?
The benefits of rainwater harvesting include:
Saving money
By using a rainwater harvesting system, you can save up to 50% of your mains water usage by substituting it for rainwater to feed your washing machine, flush your toilets and to water your garden.
Lower environmental footprint
With less water coming out of the taps in your home it means you will also reduce your carbon footprint. Mains water travels long distances and to make it potable (suitable for human use) it also has to be heavily treated.
Flood management
Rainwater harvesting works as part of a SUDS (Sustainable Urban Drainage System). As the rainwater is collected, stored and eventually reused, this alleviates pressure on the main drainage system and reduces the risk of floods occurring.
How much does the system cost?
As with any amenity you want to add to your home, one of the first things you will want to consider is the cost. Rainwater harvesting provides long-term savings on water bills (for metered properties) which should enable you to see a return on investment over time. However, there is an initial upfront purchase cost involved that has to be factored in.
When you buy a rainwater harvesting system it will usually feature the following basic components:
Storage tank
Pump
Pipes
Connectors
Main water backup (just with a domestic system for periods when there is no rainfall)
Control unit
Of course, depending on the size of your home and usage levels the cost of a rainwater harvesting system will vary. The UK Rainwater Management Association recommend that the average cost of a good quality system should cost between £2,000-£3,000. This price may or may not include any additional features and VAT and installation costs that could be applied.
How much does it cost to install?
The first thing to do before installing a rainwater harvesting system is to install a water meter if one is not already present at the property. Most water providers will do this for free, although it is worth double checking while you are doing your research. Without a water meter you will still enjoy the environmental benefits of using a rainwater harvesting system, you just won't see a financial return on your investment as you will remain paying a fixed bill price every month.
When you buy a rainwater harvesting system you are only paying for the equipment and not the installation cost, so this is an additional element that has to be factored in. You will need to hire a professional contractor to do this, as it involves plumbing and pipework being connected to your home. Depending on the complexity of the job, a domestic installation can cost anywhere between £2,000 to £4,000.
When you are looking around for contractors to hire, it is a good idea to get at least three different quotes so you can balance price with quality workmanship. While you could be looking upwards of £6,000 to buy and install a rainwater harvesting system, the long-term savings you get back will be worthwhile.
How much are the running costs?
For most rainwater harvesting systems, it usually takes 1.5-2.0 kWh to pump 1 cubic metre of water (which is the same as 1,000 litres). If the system is being used to provide water for the washing machine, toilet and garden the pumping costs will be around 5-10p a week. We would recommend speaking with your water provider who should be able to give you a more accurate idea of running costs.
The pumps on a rainwater harvesting system are extremely efficient and at a cost of around 5-10p will equate to £2-£5 a year in running costs. Of course, to ensure your system continues to pump the water efficiently, it needs to be well-maintained, as if it falls into disrepair the performance levels of the pumps will start to fall and running costs will rise.
How much does it cost to maintain?
Another great thing about rainwater harvesting systems is that the maintenance requirements are very straightforward to manage. Homeowners can take these duties on themselves if they prefer without the need to hire a professional company for upkeep. However, a growing number of companies also provide maintenance contracts and service agreements, so this could be a good option if you want peace of mind that the system is being taken care of by experts.
Most maintenance tasks should be done annually and below is a list of the type of checks you can expect a company to carry out as part of their service:
Gutters and downpipes: Inspecting for leaks and blockages and a build-up of debris.
Filter: Checking and cleaning the filter, if required at least once a year.
Storage tank: Looking for leaks and a build-up of debris, and ensure the tank is stable and the cover is properly fitted.
Pumps and pump control: Checking for leaks and corrosion, whilst also looking at the gas charge.
Back-up water supply: Ensure the main water back-up supply is OK, and that there are no leaks.
Control unit: Making sure the unit is operating as expected and the alarm function is working correctly.
Water level gauge: Gauge indication checks are working in tandem with the tank water level.
Wiring: A visual check that wiring is electrically safe.
Pipework: Check for leaks, that pipes are watertight, and overflows are clear.
Markings: Ensure warning notices and pipework identification is correct and present.
Support and fixings: Any adjusting and tightening where needed.
UV lamps: Cleaning and replacement if required.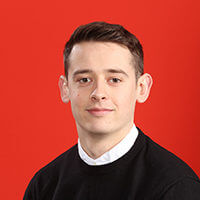 Marketing Coordinator - Based at our UK HQ in Banbury, Oxfordshire, Callum is responsible for promoting Water Management Systems, Attenuation Tanks, Treatment Plants, Rainwater Harvesting Systems and more!