The Ultimate Guide to Stormwater Attenuation Tank: What You Need to Know Before and After Installation
A stormwater attenuation tank is pivotal when it comes to reducing the risk of localised flooding as it's a great solution to redistribute the water collected during heavy periods of rain. There are some things to be aware of before and after installation which we cover in more detail for you below.
One of the first barriers buyers must overcome when purchasing a stormwater attenuation tank is assessing value for money. As with any product or system that services the whole site like the channel drainage or grease separator you decide to install, you must consider the initial outlay compared to the long-term value you'll get back for your investment.
Most of the cost will be determined by the size of the system and the type of crate you want to use. You can do this by organising a site survey with a professional company who can oversee the installation. These are usually offered free by most providers, and it will enable them to provide a cost for the project.
Once you are confident that you are choosing you the right type of crate and the right surrounding materials for the job, you can start to weigh up the initial cost against the potential cost further down the line if something goes wrong, i.e., the membrane ripping as it wasn't the right thickness.
While it would be ideal if you could leave your stormwater tank to take care of itself, that unfortunately isn't the case. Some level of maintenance might be required, although it should be easy enough to manage.
For example, regular maintenance carried out on a monthly basis would include things such as:
Visual inspection of manhole covers
Checking for any silt build up
Inspecting inlets, outlets and any control structures
You may also have to carry some remedial maintenance as and when required, which can be caused due to natural damage:
Erosion repairs
Inlet/outlet repair
Removal of silt build up
Not all of these will be relevant to your stormwater tank, as design will determine your set-up. You may also want to hire a professional company to carry out some of the repairs and maintenance if you are not confident undertaking the task yourself.
A common method used to clean stormwater tanks is via a pressure washer. This will remove any debris that may have collected at the bottom of the tank and will reduce the likelihood of any silt or debris blocking the tank or flow control.
This is an issue that is more relevant to above-ground stormwater tanks rather than underground systems. Installing a system above ground means it is exposed to the elements and changing weather conditions through the year, which brings with it a higher risk of damage. Also, depending on where you live, there may be concerns that this could eventually lead to leaks and associated problems.
The way to address these issues is to carry out regular inspections so you are aware of any structural changes or potential issues. Most tanks are strong enough to withstand long-term exposure to adverse weather conditions but keeping a close eye on the tank will give you peace of mind that you are not missing anything important.
Water is not being collected
There may be instances where you notice that water is collecting on the ground and is not being sufficiently collected by the tank. This can be down to blockages that have developed that haven't been spotted during maintenance or the development of roots that could be interfering with parts of the system.
It could be that the inlet has become blocked and needs unclogging or similar with the flow control mechanism. The float switch may also have become tangled, which regulates the water level inside the tank. These issues can appear from time to time and are usually very easy to notice and rectify, and do not require you to spend too much time or money on them.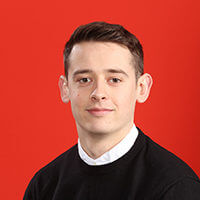 Marketing Coordinator - Based at our UK HQ in Banbury, Oxfordshire, Callum is responsible for promoting Water Management Systems, Attenuation Tanks, Treatment Plants, Rainwater Harvesting Systems and more!