Customized firefighting water tanks
The supply of extinguishing water plays a crucial role in effective firefighting and the protection of human life as well as property in the event of an emergency. In emergencies, a sufficient supply of extinguishing water is crucial to extinguish fires quickly and efficiently. Often, a fast emergency first response must be provided by the firefighters themselves. For this purpose, our extinguishing water containers represent the best solution. They are already being used in almost all areas of application, such as industrial plants, temporary housing facilities or wind power plants. We will be happy to advise you on selection, application, dimensioning and installation.
---
Our firefighting water tanks
Capacity from 16,000 up to 122,000 l
Classic solution; large volume in a small space
Groundwater stability up to tank centre
Installation depth 3.30-4.05m
40t trafficability
Capacity from 20,000 up to 65,000 l
For shallow installation situations due to high groundwater or rocky subsoil
Groundwater stability up to tank shoulder
Installation depth 2.00-2.75m
Low installation depth, less excavation
---
What are the advantages of firefighting water tanks made out of plastic?
The use of high-quality polyethylene plastic has proven to be extremely successful in the production of firefighting water containers. Not only are the plastic tanks cost-effective, they are also characterised by their dimensional stability and elasticity. This means that they can withstand changes in the ground, making them the preferred choice when planning extinguishing water tanks. Another advantage is that plastic tanks can be expanded at any time. This makes them an outstanding solution that offers stability, flexibility and, above all, safety.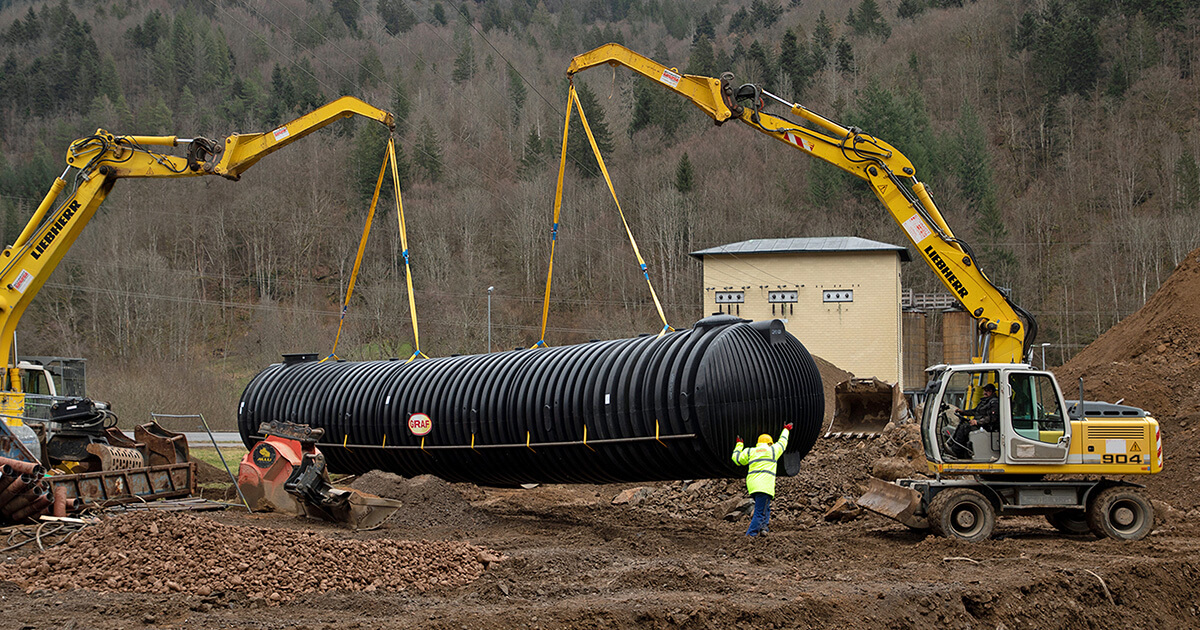 Not to be underestimated is also the delivery and installation. Due to the lightweight construction, nothing else is required in addition to the crane that is often already present in order to lift the plastic tank into the pit using the lifting straps that we already provide. If you decide on a firefighting water tank from us, you will receive a complete system solution.
---
The areas of application for firefighting water tanks are diverse and range from industrial buildings and fire brigade buildings to residential areas and schools. There are different requirements depending on the location. Please contact us and we will go through the dimensioning together.
Industrial building
Fire station
Skyscraper
Wind turbines
Forest edge (fire protection)
Industrial estate
Agriculture
Airport
Residential area
School
---
What should be considered when planning firefighting water tanks?
There are various aspects to consider when planning firefighting water tanks. Below you will find a rough overview. If you have any questions, please contact our project team directly at projekte@graf.info. They will be happy to help you.
1. needs analysis: How much extinguishing water is required for the object to be protected / the area of application? Take into account the requirements of the local fire protection regulations.
2. site selection: Where should the extinguishing water be stored? In addition to accessibility and proximity to the object/area of operation to be protected, the general terrain conditions and any restrictions imposed by local regulations or environmental aspects must also be taken into account.
3. tank size and type: Once the amount of extinguishing water required and the location to be set up have been determined, you must select the appropriate size and type of extinguishing water tank. At this point, consider the conditions in which the extinguishing water is to find its place. The size should be sufficient to cover the calculated water demand.
4. material selection: Once you have decided on an extinguishing water tank, there are various materials on the market from which they are made, for example steel, concrete or plastic. The advantages of plastic tanks, such as ours, can be found above.
5. safety aspects: Consider the most important safety aspects around the extinguishing water tanks. For example, unauthorised access should be prevented, the tank should be labelled accordingly or a suitable ventilation system should be considered.
6. Maintenance and inspection: To ensure the long-term functionality of the firefighting water tank, plan regular maintenance and inspection measures. Determine who is responsible for maintenance and which measures must be carried out at what intervals.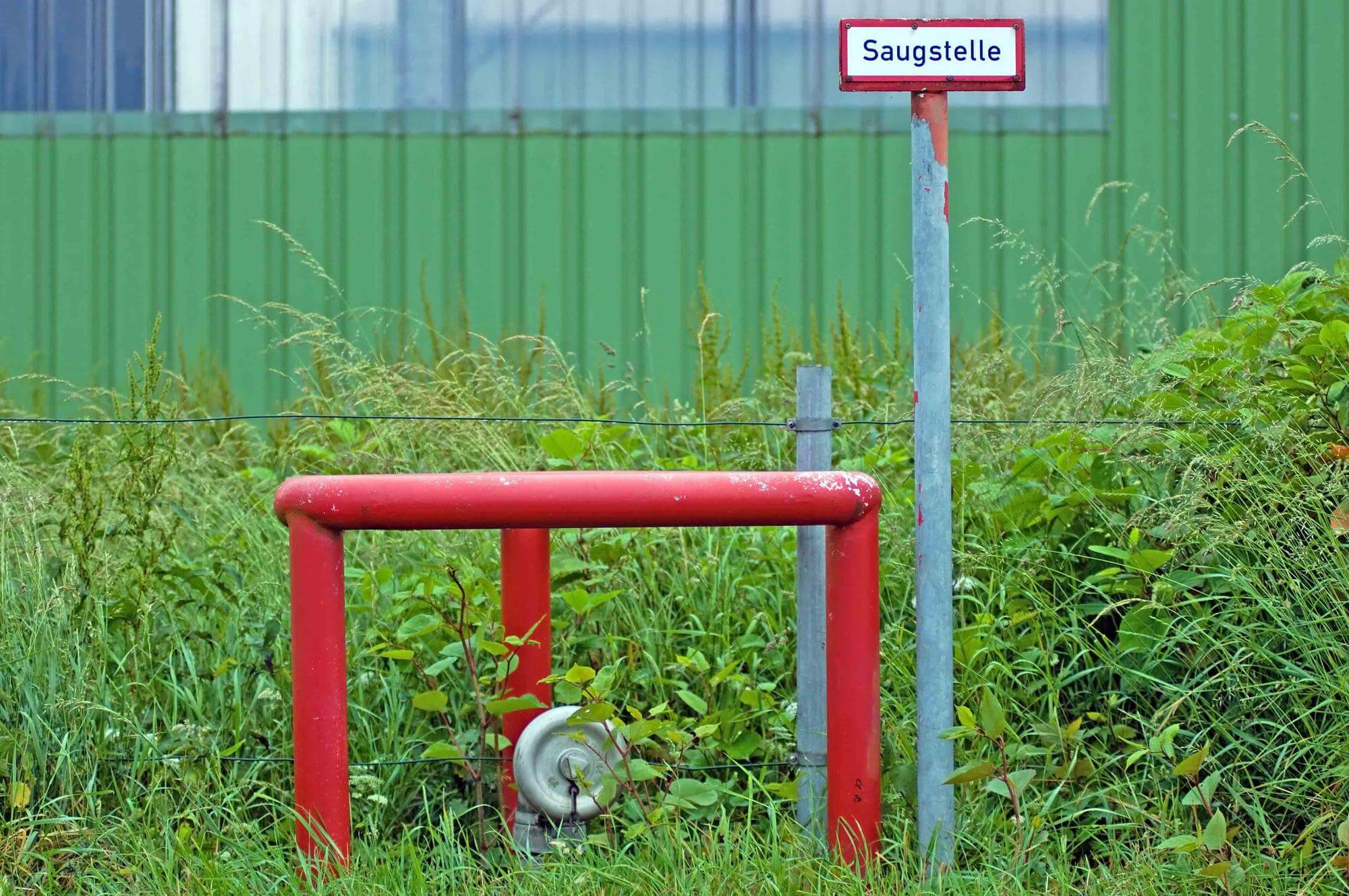 ---
Where can I find out about the fire safety regulations that apply to my place of residence?
Since fire protection laws differ from country to country, we cannot provide general information. It is best to ask your local authority or fire brigade what measures apply to your place of residence and what you need to consider in detail when stocking up on extinguishing water.