Flexible solutions – Flexible designs with GRAF Storage Modules
---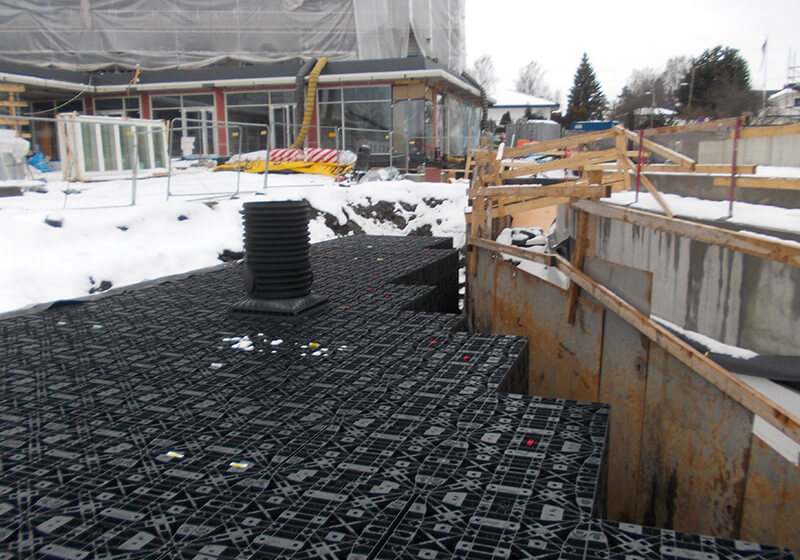 The advantages of designing a retention system with storage modules are their flexibility to adapt to different tank sizes and loading classes in the building window. Larger retention systems can therefore be achieved, which is not the case with conventional retention cisterns.
---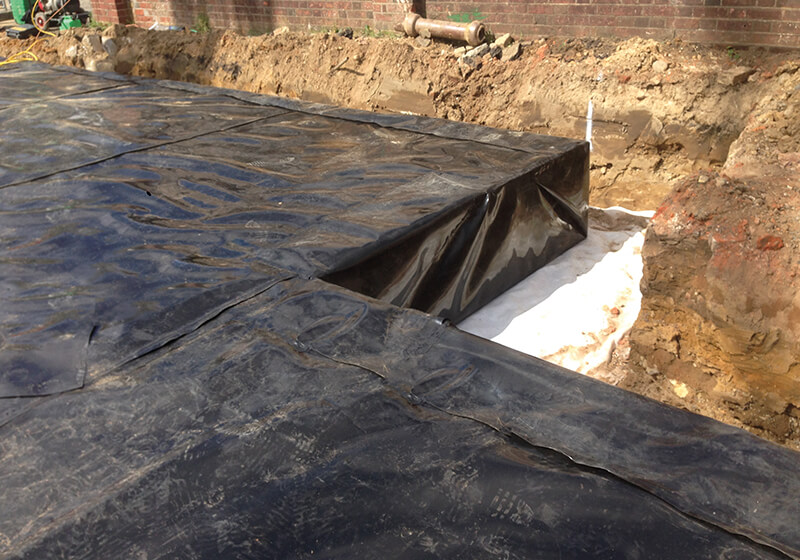 With very short side lengths of 0.8m, the square geometries of the EcoBloc family and their Vario shaft counterpart can be adapted individually to building edges and infrastructure. Most conventional monolithic tanks are circular and do not utilised the available space efficiently, especially at right angled limits.
---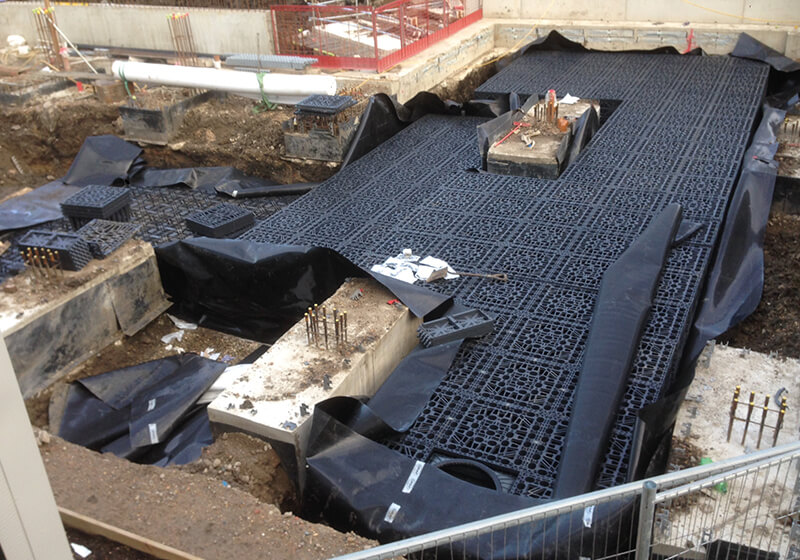 The siting and design of retention systems are often based on the building plans. The planned underground foundations and supports must then be modified. This flexibility is scarcely offered when using larger monolithic retention cisterns of steel or concrete. Retention systems made from storage modules however can be routed and sited around underground foundations and infrastructure.
---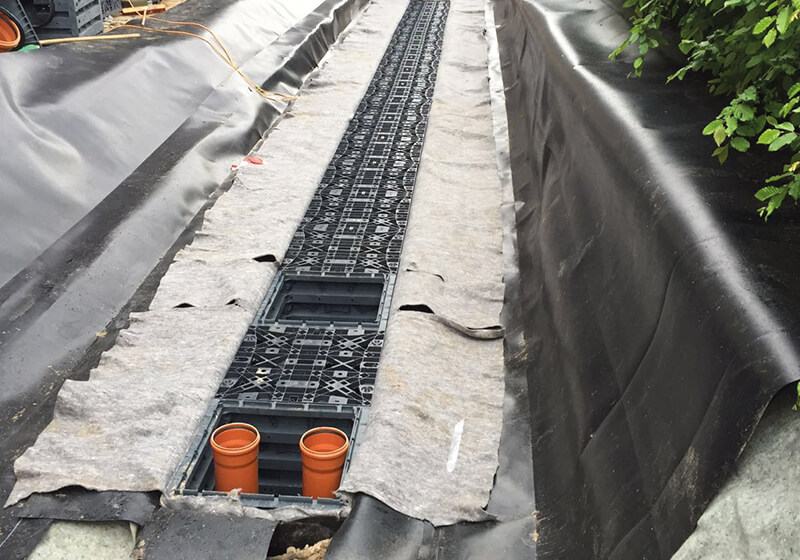 Circumventing the Infrastructure
The encountered infrastructure, e.g. gas lines or sewage pipes, can greatly restrict the potential siting and sizing of retention systems. The welded storage modules can be set up in any shape around the infrastructure and provide the optimal capacity even in complex building windows.